Filing a Fictitious Business Name and Protecting Intellectual Property
Aug. 26, 2021
Are you thinking of starting a business in California but not certain of all the legal requirements or how to go about securing all of your legal protections?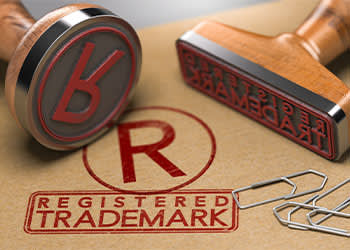 You're not alone. There are a host of federal, state, and local government agencies, each with requirements of their own, and it is difficult for the new entrepreneur to know where to start.
One of the first hurdles you're going to face is selecting a name for your business. You may want to name it after yourself, or come up with some eye-catching, customer-luring name, but you're not sure of the route to take: "Can I just post a sign out front and start operating with whatever name I choose?"
Another consideration: Your business may be selling products for which you have obtained (or should obtain) patents, or you are offering trademarked services or selling products that are the core of your business. What if someone opens a competing business across town using the identical name as your business, sells products with the identical name as yours, or knockoffs your original, legally protected idea? What do you do?
At the Law Offices of Jerry J. Goldstein, we're first and foremost a business law firm. We help businesses organize properly for the long-term, with all government requirements being met and all possible protections in place. Whether you want help registering a fictitious business name or legally protecting your patents and intellectual property, we are here to do the heavy legal lifting for you and provide you with peace of mind. We proudly serve businesses throughout the Coachella Valley, including Palm Desert, California, as well as communities in and around Imperial, Los Angeles, Orange, Riverside, San Bernardino, and San Diego counties.
Establishing a Fictitious Business Name
Under California law, if you name the business after yourself, using your first and last name, and specifically describe its function, you don't need to file for a fictitious name, also known as a DBA, or "doing business as."
For instance, 'Jerry James Plumbing' is both name- and business type-specific, but 'Jerry James 24/7 Service' would not be, since the business is not specified, nor would 'Jerry's Plumbing' since the name isn't specific. If you want to use either of the latter two names, you would need to register as a DBA.
Here's another challenge: Say you want to name your business "Plumbing for All Your Needs," but someone else in your county already has filed that name. You wouldn't be allowed to use that name. In other words, when choosing a DBA, you first need to establish that the name of your choice is not being used by someone else.
Filing for a DBA is not as simple as filling out a form and paying a fee. You need to research your business name availability, and after the filing has been accepted, run consecutive newspaper announcements and jump other legal hurdles for final approval. Let us take care of these registration issues and other requirements so you can focus on operating your business.
Protecting Intellectual Property
There are three main types of intellectual property: copyrights, trademarks/tradenames, and patents.
Copyrights
People who create songs, books, movies, and other creative works are protected by copyright law, but in addition, a business' advertisements and even databases are subject to copyright protection if properly registered or identified.
Trademarks and Tradenames
The Golden Arches in an M shape are the trademark of McDonald's, and no one can copy that symbol without permission. Your business's logo or distinctive sign is also subject to copyright protection. Even slogans used on a menu can be trademarked.
Although a trade name is not usually considered a trademark or servicemark, it may be entitled to protection under Federal and State trademark laws if the business name is also used to identify its products. By way of example, Apple Computer Corporation sells computers, watches and related products under the trademark "Apple"; PesiCo sells beverages under the trademark "Pepsi".
Patents
Your original inventions, once registered with the United States Patent and Trademark Office ("PTO"), generally cannot be used, made, or sold by others without your consent. Registering such inventions with the PTO is crucial in obtaining such protection!
Trade Secrets
Trade secrets are also protected by law, and can encompass a broad range of activities. According to California Civil Code Section 3426.1, a trade secret is a "formula, pattern, compilation, program, device, method, technique, or process." Not only do various California statutes protect you against trade secret violations such as theft and expropriation, but the Federal Defend Trade Secrets Act (DTSA) reinforces state protections.
If your business is dealing with copyrights, trademarks, patents, or trade secrets, the Law Offices of Jerry Jerry J. Goldstein maintains alliances with attorneys whose practice specializes in protecting intellectual property ("IP attorneys"), who will assist in IP protection on our behalf when you bring them to our attention.
Experience You Can Trust: The Law Offices of Jerry J. Goldstein
We are a full-service law firm that guides and assists clients through every phase and challenge of the business cycle – from start-up to maturity to succession. We take the time to get to know each client personally and understand their unique needs and goals, and from that experience, we strive to help them plan and prepare for every challenge and opportunity.
Whether you need help getting your business name recognized as a DBA, or setting in place legal documents to protect your intellectual property through nondisclosure agreements (so- called "NDAs") and noncompetition agreements, we are here to help.
Whether you're located in the Coachella Valley, including Palm Desert, California, as well as communities including Imperial, Los Angeles, Orange, Riverside, San Bernardino, and San Diego counties, you can rely on the Law Offices of Jerry J. Goldstein for all your business legal needs. Please note that in providing services outside of our immediate area we generally don't bill for travel time from our offices to meet at the business location or home of our clients.